Bitit users can now buy Ripple, Litecoin, Bitcoin & Ethereum by credit card, cash and wire transfer using more than 14 fiat currencies (such as USD, EUR, JPY, KRW, CNY, TRY and many more -click here to see the full list).

Since we aim to remove the technical barriers of traditional cryptocurrency exchanges, making cryptocurrency easier for all, we are proud to provide a safe and intuitive solution that lets you access the leading blockchain assets from more than 50 countries using your own currency and preferred payment method.

How does it work?

With Bitit, buying Ripple and Litecoin with a credit card is now just as easy as buying Bitcoin and Ether.

Just head to our Homepage, 1) choose your crypto on the dropdown menu at the upper right along with your own currency 2) enter how much you want to buy, 3) add your cryptocurrency address, 4) enter your credit card information et voilà!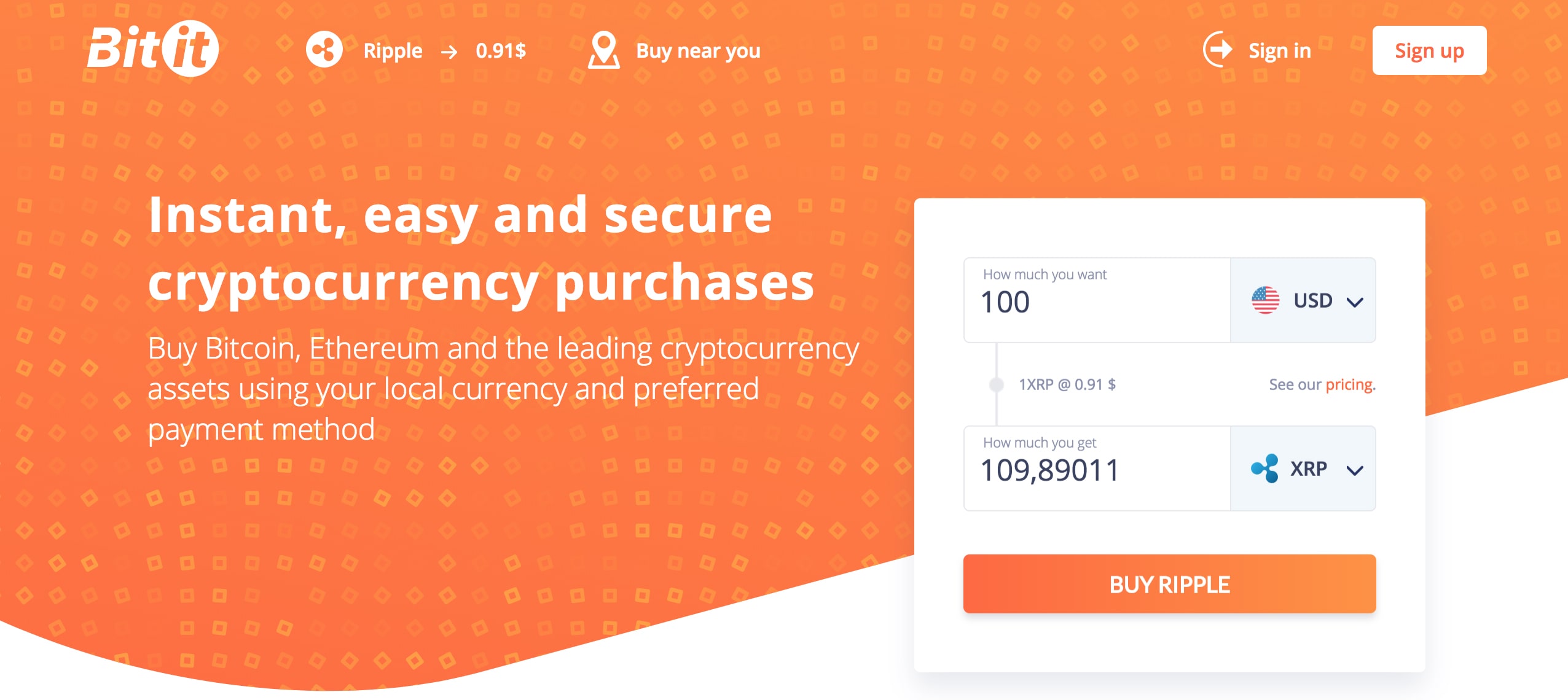 Upon confirmation of payment your Ripple or Litecoin will be automatically sent to your personal wallet.

Prices of all cryptocurrencies offered on the Bitit platform are based on real-time prices.

Buy Altcoins with your local currency, not Bitcoin

The base currency of crypto-land is Bitcoin, as most of the Altcoins out there are quoted in BTC value.

Today most users buy Altcoins with Bitcoins rather than USD. Why? Because all the cryptocurrency exchanges use Bitcoin as their base currency to be paired with Altcoins. But the result is that when the Bitcoin price rises or drops, the value of all other Altcoins will mostly do the same.

But that was before.

The value of Bitcoin is highly volatile, and isn't likely to calm down soon. As long as Altcoins are only paired against BTC, it is unlikely that we'll have a clear idea of exactly what they're worth. Imagine if Apple stock was quoted using Google stock as a base, rather than USD — it would distort the whole market.

So being able to buy Altcoins using FIAT currency on Bitit is a step in the right direction toward a better understanding of Altcoin valuations.

Save Fees and Time

As of today most Altcoins can only be purchased with Bitcoin, but if you plan on going immediately from USD to BTC to Altcoins for every purchase, and then Altcoins to BTC to USD for every sale, watching USD prices makes more sense than watching BTC rates.

With Bitit we cut out the Bitcoin intermediary step. For every purchase you'll go from USD to Altcoin, and for every sale (soon available on Bitit) you'll go from Altcoin to USD. And taking away the extra Bitcoin step means a lot of time, trading and payout costs saved — no more buying Bitcoin, transferring it to an exchange then converting it into an Altcoin, and vice versa.

What's next?

As we are on a mission to create the proper infrastructure & build the pipelines between the FIAT and cryptocurrency worlds, we plan to add as many Altcoins as we can in 2018!
05 Mar 2018